Gorgeous Lurcher Puppies, Loving, Loyal Companions; and workers
Beautiful old fashioned Norfolk/Tumbler cross with a quarter Pudelpointer lurchers. Especially bred for bright trainability, strong health, family friendliness and long life. Be the first to see these lovely male and female puppies. Their ancestors have been selected for working performance for generations. Our bloodlines have taken years of expertise to perfect.
Pups playing with dad.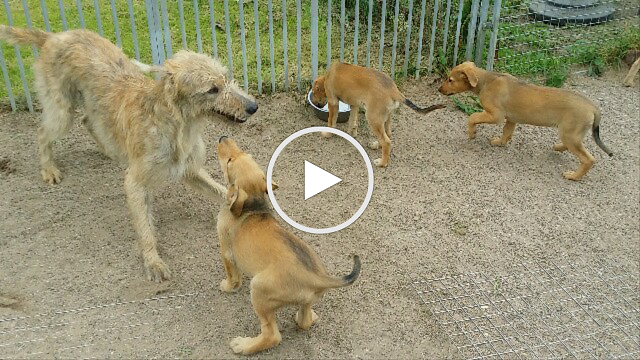 When you take a puppy, to enjoy the early bonding he or she can return to my care whilst you enjoy your summer holiday.

They are excellent family pets and loyal companions with a strong desire to learn and to please. Their relatives are doing well in Agilty, Obedience, and all round lurcher work when entered into competitions by owners skilled in fieldcraft. One has even been trained as a wonderful Assistance Dog. See Billy's story on www.lurchers.org.uk.
See photos and videos on Facebook Lurcher and Tumbler CompanionsAlso lots of feedback, with pictures, from happy owners from the last 40 years on the associated website www.lurchers.org.uk
Born in the green room, and used to all household noises. They now spend half of the day outside in garden facility, and playing with their mum and dad. Instinctively they toilet at the edges furthest from their feeding, lounging and play areas. It will be easy to train to your routines. Prophylactic Vet wormed at 4 and 6 weeks with Panacur 10% Fenbendazole. Never had a flea due to good luck boosted by good management.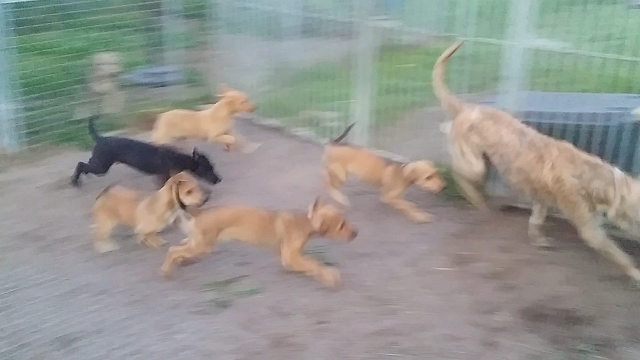 Mother can be seen with the puppies. When adult they will range in height between 23 inches and 24 or 5 inch to the top of withers, and weights will probably range between 45 lb and 58 lb. A puppy comes with free insurance, and a Eukanuba Puppy Pack.
If you have the environment and resources to give one of these puppies the training and lifestyle they deserve, use WhatsApp or telephone O7854 74O 276 . Due to poor signal, calls often go to Answerphone. If your call is not heard, please leave a message or send a text introducing yourself and expressing your interest. Or contact:

Pudelpointer cross Lurcher, Brunhilda the proud mother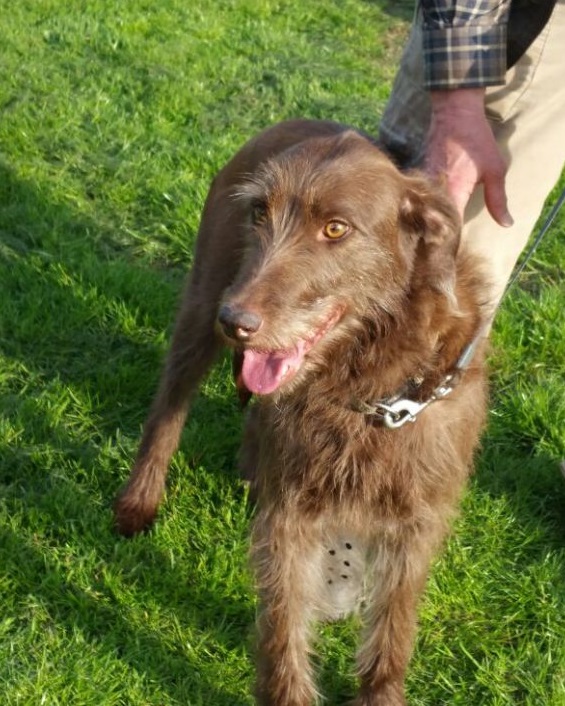 The proud parents - Rex and Brunhilda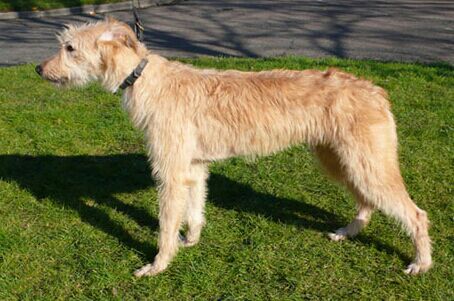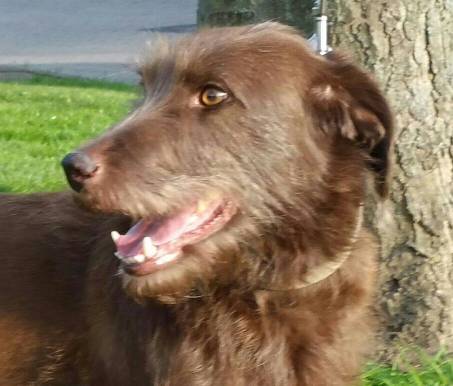 You can WhatsApp your requirements to me, and include your phone number or email

For pictures of last year's litter by Rex and Pippa, see here
updated 11.07.2016